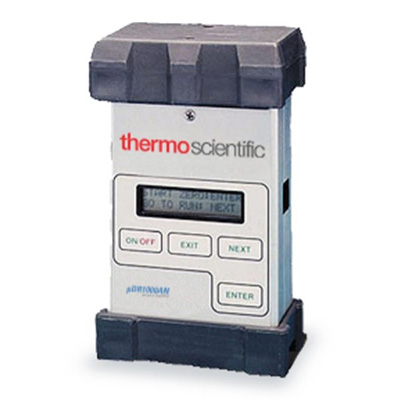 Thermo PDR-1000 Dust Monitor
$60.00 Per Day
Measure mass concentrations of dust, smoke, mists and fumes in real-time with the Thermo Scientific™ personal DataRAM™ pDR-1000AN. This palm-sized aerosol monitor/datalogger sounds an audible alarm whenever the user-defined level is exceeded.
PDR 1000: Logs Average concentration, time/date, and data point number
Utilizing single beam nephelometry, the pDR-1000AN incorporates light-scattering to produce optimal particle response for high correlation with standard gravimetric measurements. With datalogging enabled, the pDR-1000AN automatically tags and time stamps the collected data to be stored for subsequent retrieval, printing or computer graphing.
Includes: Universal power supply, PC communications software, zeroing kit, belt clip kit, carrying case, and instruction manual