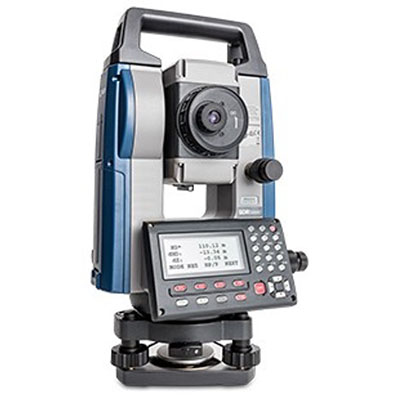 Sokkia Total Station
$150.00 Per Day
The Sokkia Total Station offers Angle, distance and coordinate measurement with data processing.
The Sokkia Total Station uses an electronic transit theodolite integrated with electronic distance measurement (EDM) to measure both vertical and horizontal angles and the slope distance from the instrument to a particular point, and an on-board computer to collect data and perform  triangulation  calculations.
This total station features a range of up to 1,148 feet and measures up to 16,404 feet with a single prism.