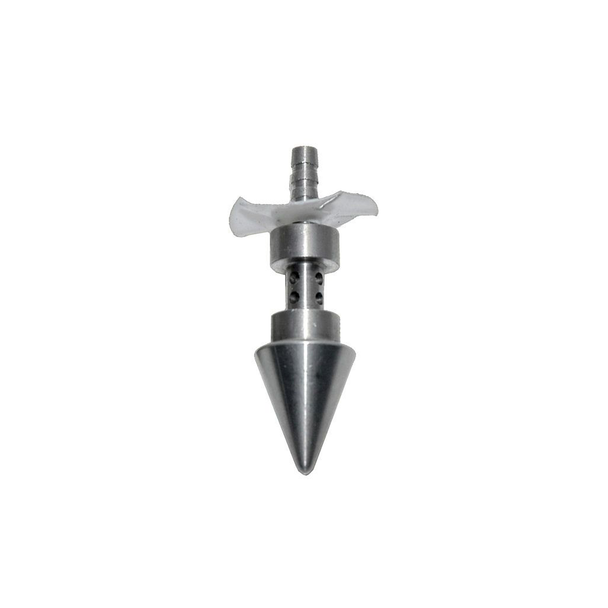 AMS Soil Vapor Probe
$75.00 Per Day
The AMS "original" gas vapor probe can take vapor samples in soils to depths of 12′ depending on soil conditions. This kit is an excellent choice for shallow gas vapor sampling in soft soil. The kit includes a base section with a probe tip and soil gas access holes above.
An included liner rod with tip is placed inside the base section. AMS dedicated gas vapor tips are used for detecting hydrocarbon spills, underground storage tank and pipe leaks, landfill contamination and hazardous waste sites. The unique design and umbrella ensure an easy passage for gas entering the collection system. The umbrella assists in keeping the tip vapor inlets free of soil. The option screen may be used, particularly in fine-grained soils or when sampling water.
Dedicated Gas Vapor Tip & Umbrella available upon request for $30.  Hand jack available upon request at no charge.